Hope Springs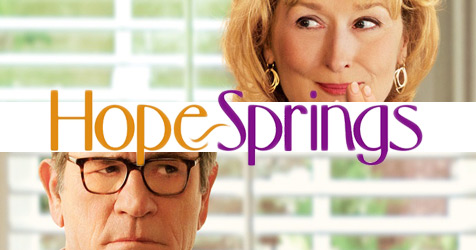 A rare thing has happened.
Hollywood has produced a film about marriage. Not the falling in love stage leading up to marriage. A film about a couple in their fifties who have been married thirty years. Thirty years. Who haven't been unfaithful to one another. Who haven't had sex for years.
It's about a long-term marriage with people who look suspiciously similar to "normal" folks. Normal in the workplace. Normal in church. Normal in our families. Maybe even normal compared with our own lives. It's about a marriage that lacks waves, and whose vitality (including emotional and sexual intimacy) has dried up.
With excellent performances by actors Meryl Streep (Kay) and Tommy Lee Jones (Arnold), Hope Springs tackles topics that typically just… don't fly in Hollywood films: boredom in marriage (depicted by several scenes of the exact. same. morning routine…morning paper for him, her cooking him a strip of bacon and two eggs, sunny-side up, and no conversation. A perfunctory peck on the cheek before he leaves for work), Midwestern niceness (read: confrontation avoidant), a lack of steamy romances on the side, a lack of steamy romance even in the marriage, and last but not least, non-sexy roles for the actors.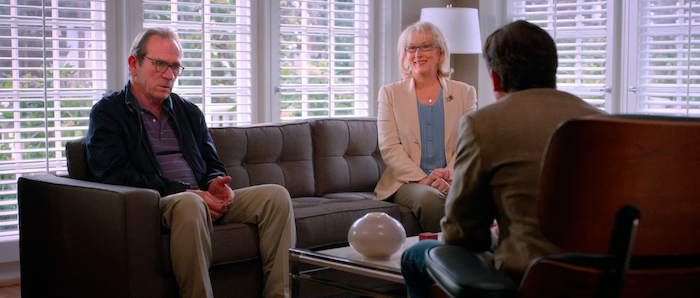 When Kay and Arnold try counseling, each begins in ways I've noticed are fairly common in therapy. They:
Struggle to say what they are thinking and feeling
Learn to admit there are problems
Hear themselves tell the truth about their marriage for the first time
Discover what they are and aren't willing to try
"Settle in" as they find their voice in this new way of relating authentically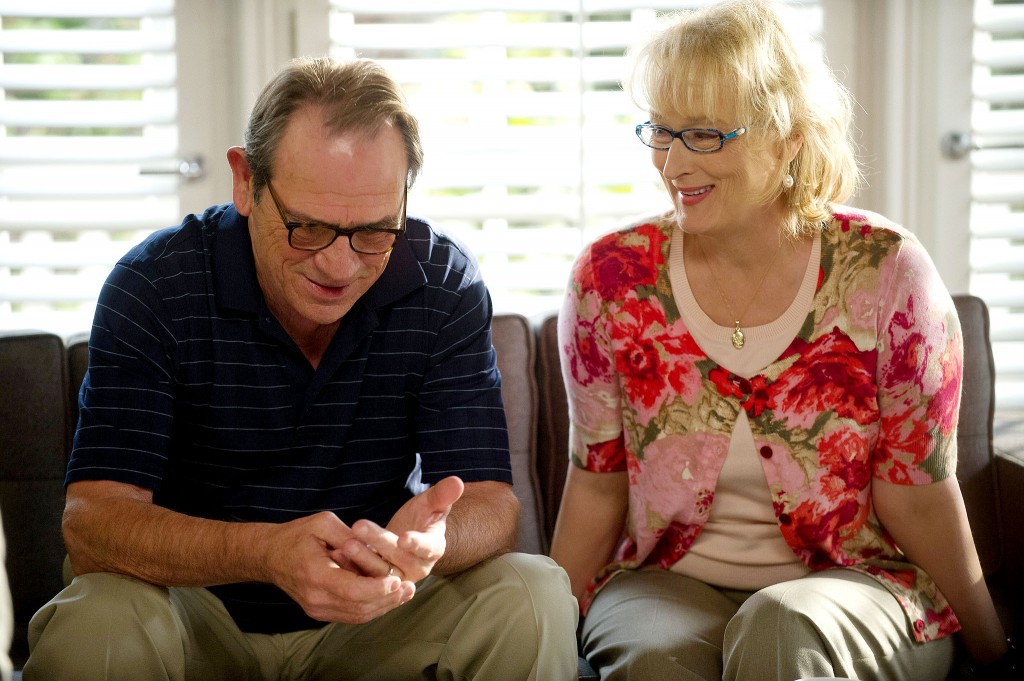 It's not an artistic flick by any stretch, but within the backdrop of myriad falling in love films, usually starring stylish, fresh-faced folks in their twenties (or thirty-somethings who look twenty-something), and who have lots of dreams, energy and sex, this film stands out as courageous and unique by content alone.
It's a rare movie moment that I recommend seizing.
---
There's lots to say about this movie. To read reviews (caution: spoiler alert!), see:

Psychology Today review by Michael Castleman, journalist who has written about sexuality for thirty-six years.

Peter Travers of Rolling Stone.